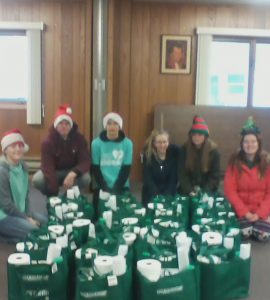 2018 Annual Kings' Court Youth Servant Event.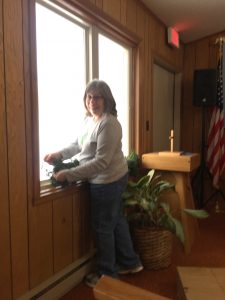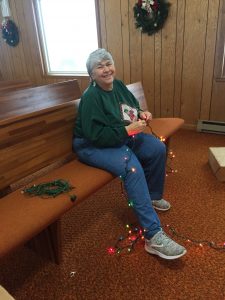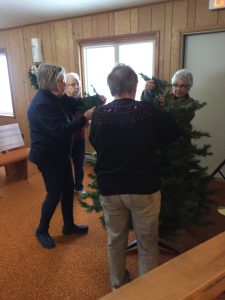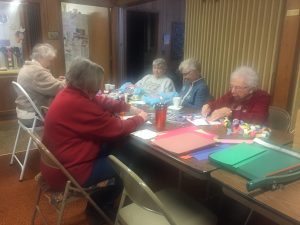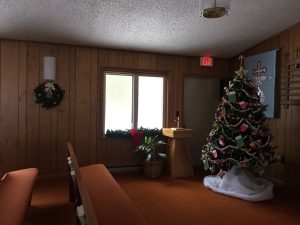 Getting ready for the 2018 Holiday Season.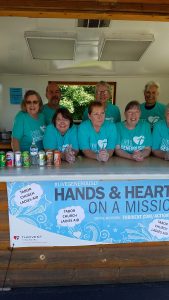 Ladies Aid selling brats at Lakewood SuperValu on June 24, 2018.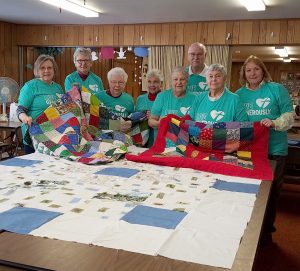 Ladies Aid quilters showing some of the finished quilts to be donated to homeless shelters.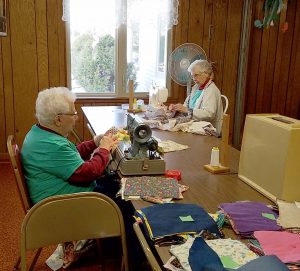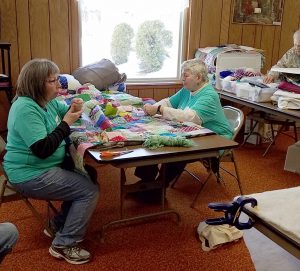 Ladies Aid quilting group working on quilts (sewing and tying). Quilters meet on Tuesday  mornings, but not during the summer.  Everyone is welcomed.  You don't need to be a quilter to join the group.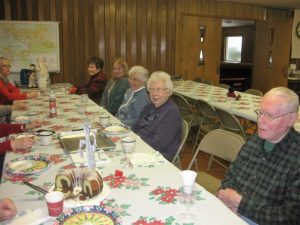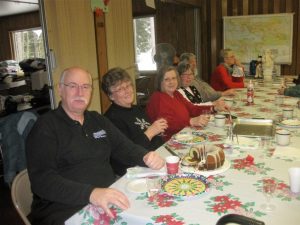 Enjoying fellowship at one of the many gatherings at Tabor.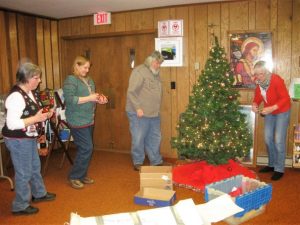 Decorating the church for Christmas 2017,